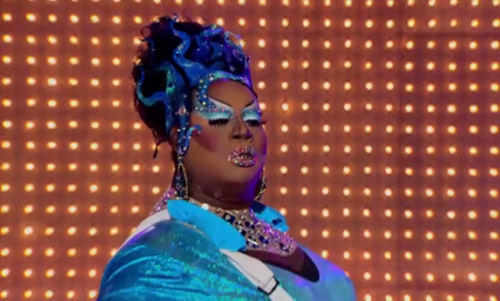 RuPaul's Drag Race: Float Your Boat
Last week, Chad Michaels blew us away with his dead-on Cher impersonation. Kenya Michaels was sent sashaying away for not knowing who Beyoncé was and for being incoherent. I can't say we'll miss her. Phi Phi was told to step it the eff up, and we are really over her.
The mini challenge this week is a wet t-shirt contest. The ladies each get a new silicone breast plate from some hilarious website that donated them. The contest is various degrees of frightening, and we see Latrice's blurred business. Latrice also does the freaking splits, which I am always impressed with.